Hyères Fashion Competition Winners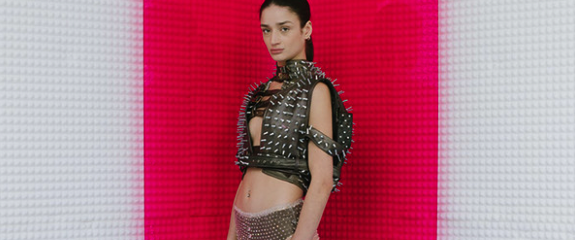 One of the world's most prestigious international fashion competitions, the Hyères Festival, took place last weekend in France, now in its 37th edition. The international competition is aimed at young, recently graduated or soon-to-be graduated fashion designers.
Students from Aalto University in Hyères fashion competition finals
Juha Vehmaanperä MA student
Sini Saavala MA student – L'Atelier des Matières Prize
Jenny Hytönen BA alumni – Grand prize and Audience Award
Jenny Hytönen's winning collection called "Untitled" is based on a contrast of sensitivity and roughness: it is a combination of crystal-embroidered, transparent mesh fabrics and heavily riveted leather.
The collection was topped by the "Cyborg," which featured a bridal veil incorporating 25,000 glass beads hand placed during the knitting process, and an LED bodysuit with a heart sensor that materialized the wearer's heartbeat with pulsating lights.
Glenn Martens, Chairman of the Jury of the Hyères Fashion Competition and Creative Director of Y/Project and Diesel, praised Hytönen's collection in Women's wear daily magazine for "a perfect design, but one that showed extreme creativity".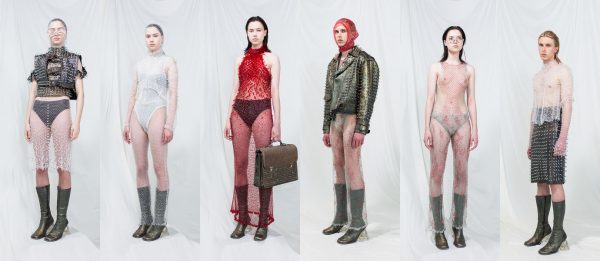 Jenny Hytönen
Hytönen is a fashion designer who graduated from Aalto University with a major in fashion and is currently interning with Belgian designer Olivier Theyskens in Paris. Last year, her collection won the Aalto University's Näytös21 Award, the jury describing the collection as impressive, balanced and mature.
In Hyères, Hytönen will receive a €20 000 grant from fashion house Chanel and fashion trade fair organiser Première Vision, as well as the opportunity to create capsule collections for ready-to-wear brand Icicle and Parisian department store Galeries Lafayette.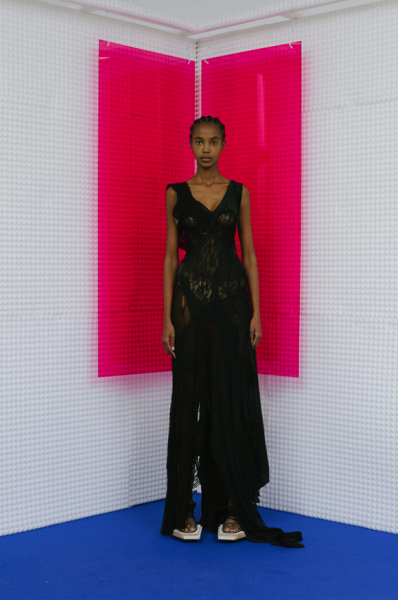 Sini Saavala
In addition to Hytönen, the final of the fashion competition saw also an MA sudent Sini Saavala and recent graduate Juha Vehmaanperä from Aalto University's major in fashion. Saavala won the L'Atelier des Matières prize with her "Unwearable" collection. She used 90% recycled materials, such as sweaty cotton undershirts and vintage underwear dyed in the era. This is the first time the prize has been awarded in Hyères and it highlights the importance of recycling.
Read more
Aalto University News – Jenny Hytönen wins the Hyères International Fashion Competition