DIALOGUES Event in New York

DIALOGUES – Creating New Textile Futures brings together leading universities from Finland and the United States to reimagine the landscape of the textile and fashion industries of tomorrow
As the textile and fashion industries are undergoing significant turmoil, the urgent need for solutions to critical challenges, from overproduction, irresponsible waste, and supply chain management to the exhaustive use of natural resources, grows greater.
The new generation of textile and fashion designers is crucial to unlocking these challenges, together with the introduction of groundbreaking novel processes and material innovations that offer smart, circular alternatives for the materials in use today.
DIALOGUES is a transatlantic showcase of creative design work, material solutions and design pedagogy offering a platform for cross-sectoral dialogue on textile futures across borders. The exhibition and seminar take place in New York City from November 2nd to 6th as part of the New York Textile Month 2022.
The exhibition presents an interplay between the contemporary textile and fashion design practices by master's students of Fashion and Textile Design at Aalto University, School of Arts, Design and Architecture in Finland and MFA Textiles Programme at Parsons in the United States. The seminar connects creatives, educators, innovators, and leaders from Finland and the US to reimagine the landscape of tomorrow's textiles and fashion, driving a shared dialogue spanning over continents and into the future.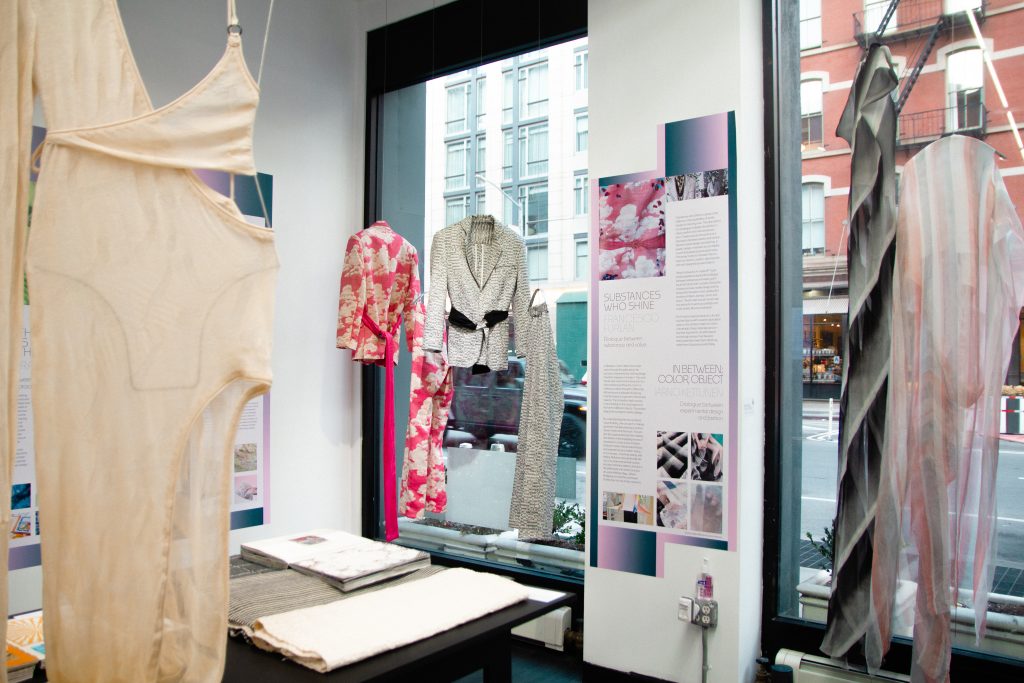 The projects from Aalto University include a research-driven project on compression textiles used in healthcare, a study on natural dyes that originate from food waste, and the dialogue between light-emitting technology and textiles, combining material science and traditional weaving.
"Aalto University with its six schools forms a multidisciplinary environment, which sets the scene for the student's studies. The focus of the curation is on practice-led research and creative future solutions. Textile thinking and studio pedagogy, highlighted by the newly published book Interwoven – Exploring Mate-rials and Structures, stand at the forefront of this exhibition, as they are the base for textile design studies at Aalto. We are delighted to share our textile stories with the MFA Textiles of Parsons in this New York Textile Month event. New innovations for textile futures come from shared passion, creative dialogues and interaction." notes Maarit Salolainen, head of the Master's in Fashion, Clothing and Textile Design at Aalto University.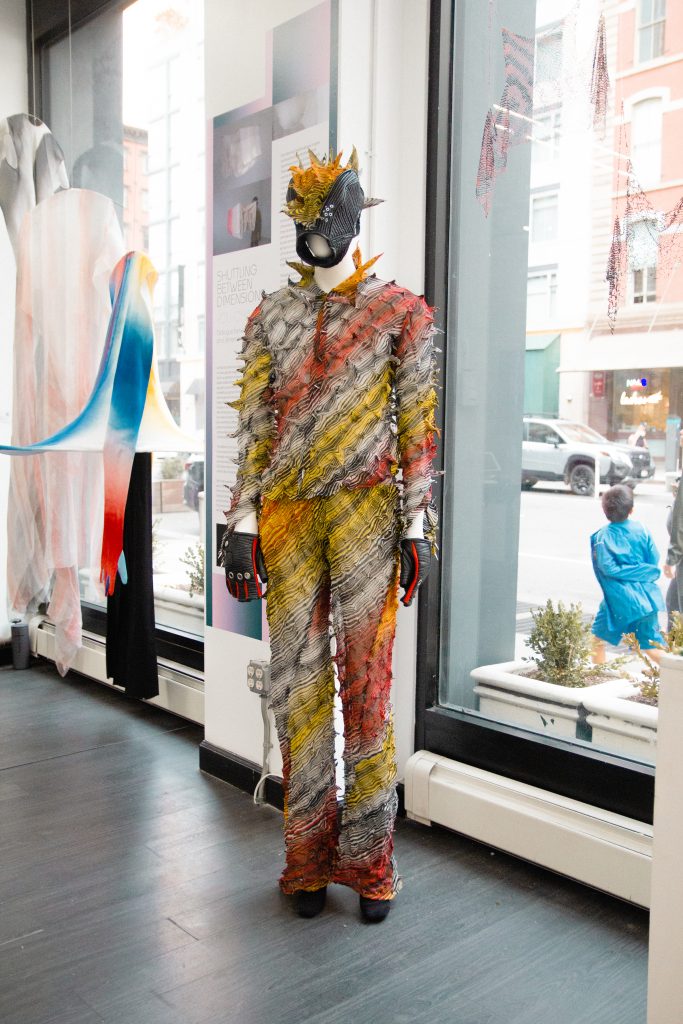 DIALOGUES is presented by Aalto University School of Arts, Design and Architecture, Parsons School of Design, The Consulate General of Finland in New York, The Finnish Cultural Institute in New York, Business Finland, and Juni Communication, in collaboration with New York Textile Month.
Aalto Students taking part in the exhibition:
Aino Ojala, Elisa Defossez, Francesco Furlan, Jarno Kettunen, Laura Rusanen, Leevi Ikäheimo, Leonardo Hidalgo Uribe, Mithila Mohan, Nora Bremer, Praejeen Kunawong, Sofía Guridi, Ulla Vahteri, Yoonsik Kim, You-Chia Chen
See more: