Hyères finals – Sustainability Prize for Sofia Ilmonen

Aalto ARTS student Sofia Ilmonen from the Master's Programme in Fashion, Clothing and Textile Design has won the Mercedes-Benz Sustainability Prize in Hyères. Hyères is an annual international festival of fashion, photography and fashion accessories and this year it was held for the 36th time.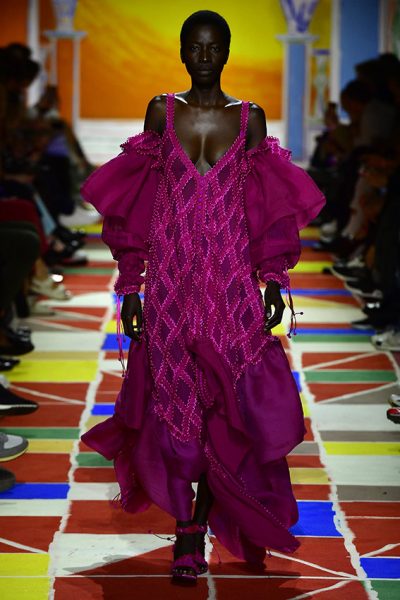 Ilmonen describes the collection (Sofia Ilmonen's Instagram page)
"The core idea of the master's thesis collection 'Same Same but Different' lies in modular design concept which seeks to enable garments own longevity through the unique structure, yet uniform shape of the modules. The modular clothes also entail a promise of fashion novelty, as the identical square shape of each pattern piece does not determine the function on the garment later on, hence they can be reassembled in new ways again and again. The silhouettes of all the collection garments are created by folding and gathering the squares into shape. The modules are assembled together with a button and loop mechanism which allows endless modifications or complete transformations on the style without sewing. The building blocks of the garment stay the same, but the form can be different with just a move of a button."
Sustainability is at the core of the collection – it addresses the problem of a short garment lifespan. With transformable modular design, the garments can be modified to the changing needs or wants of the wearer, says Ilmonen.
The prize is significant – sustainability is an essential part of the education at Aalto University and especially in Fashion, Clothing and Textile Design master programme. Ilmonen has plans to continue working with modular garments in the future. The prize encourages Ilmonen to continue and the prize comes with an opportunity to showcase the collection at Mercedes-Benz fashion week.
Not one but two Hyères Prizes for Aalto University students
Fashion, Clothing and Textile Design master programme student Elina Silina also won a prize at the Hyères Fashion competition. Silina won the Chloé prize which challenges the finalists to design one silhouette faithful to the Chloé style. Silina started the master studies this autumn at Aalto University and studied before in the Art Academy of Latvia and specialises in sustainable and upcycled fashion.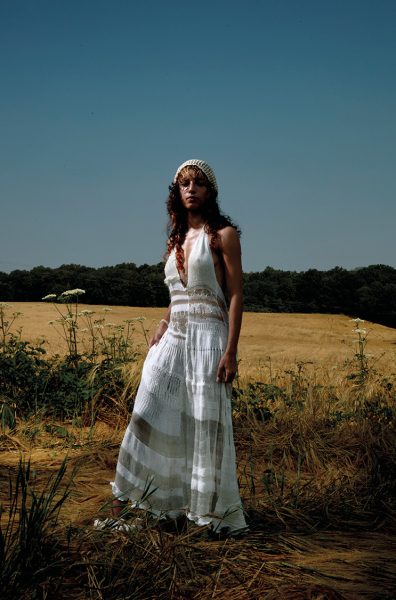 Read more
Hyères Fashion Competition website
Helsingin Sanomat – Suomalaiset menestyivät Hyèresin muoti- ja valokuva­kilpailuissa, tuloksena kolme eri palkintoa (21.10.2021)