PatternLab 22 group set an all-time sales record

The PatternLab pattern design project of the Aalto University Fashion, Clothing and Textile Design (FaCT) Master's programme has sold altogether 92 patterns designed by students, which marks the highest sales record in its history. The course, which has a strong brand, will also be renewed.
PatternLab 22 group is a multidisciplinary group with 10 designers:
Master's Programme in Fashion, Clothing and Textile Design: Ione Rawlins, Sanna Ahonen, Edith Kankkunen, Anna Poikonen, Tuulikki Peltonen, Aida Matuseviciute, Praejeen Kunawong
Master's Programme in Visual Communication Design: Sabina Friman, Aino Salonen, Saara Obele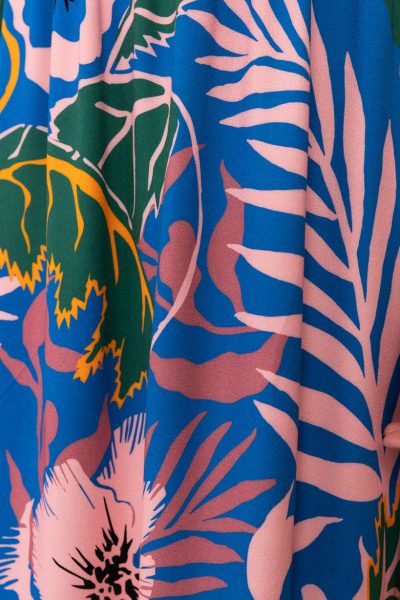 Print by Aida Matuseviciute/PatternLab
The new record came as a surprise to Maarit Salolainen, professor of textile design and director of the FaCT Master's programme, who runs the annual pattern design course and describes the current group as "absolutely exceptional".
In previous years, PatternLab has participated in sales events abroad. This time, travel was hampered by restrictions: for example, Europe's biggest textile fair Heimtextil was not held this time.
Students have been looking for new, creative ways to organise events and approach customers. Remote access made it possible to meet regardless of the covid situation.
"Maybe the pandemic encouraged the students even more, and made them sell a lot outside the fair", says the Salolainen.
One key factor, however, behind the success, was the team's genuinely active, enthusiastic and diligent sales work.
The students are a multidisciplinary group, each bringing their own expertise to the table. This has also been reflected in the marketing and the way companies have been approached.
"There have been some outright sales gurus in our group. This has certainly contributed to the fact that the sales work has been done in a smooth manner and companies have been actively contacted", says course student Edith Kankkunen.

"And with courage!", adds her fellow student Anna Poikonen.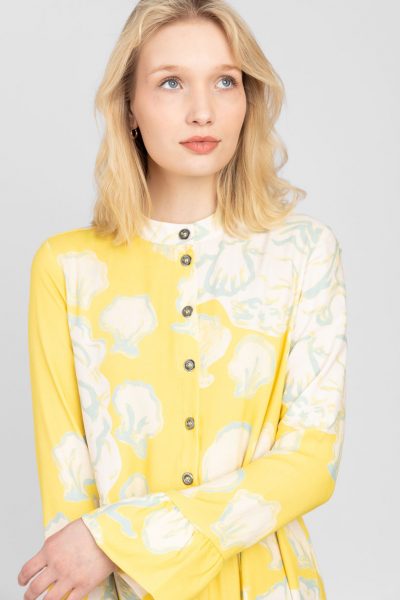 Print by Ione Rawlins/PatternLab
Read more:
Aalto University News – The original article 9.5.2022