Young Designer of the Year – Idaliina Friman

Fashion, Clothing and Textile Design student Idaliina Friman is the Young Designer of the year 2021. The theme of the year was the sea.
The jury members of the Young Designer of the year competition were Ritva Falla, Taru Marjamaa, Hammi Mettinen, Katri Niskanen, Nina Nuorivaara, Jaakko Selin, Mari Talka, Martta Louekari and Venla Ruoppila.
According to the jury, the competition was at the highest level of all time. Friman describes the competition as a good experience; it offered her the opportunity to work with experts in different fields.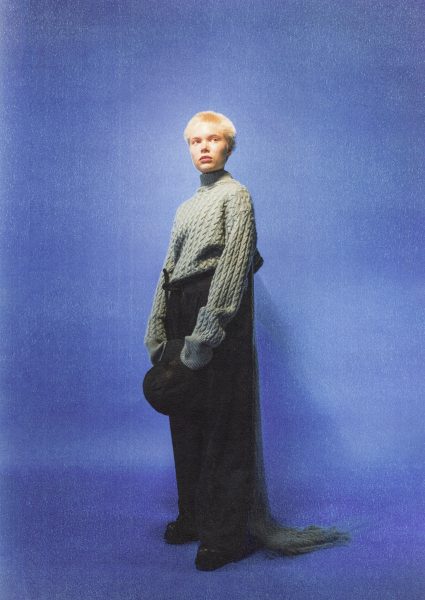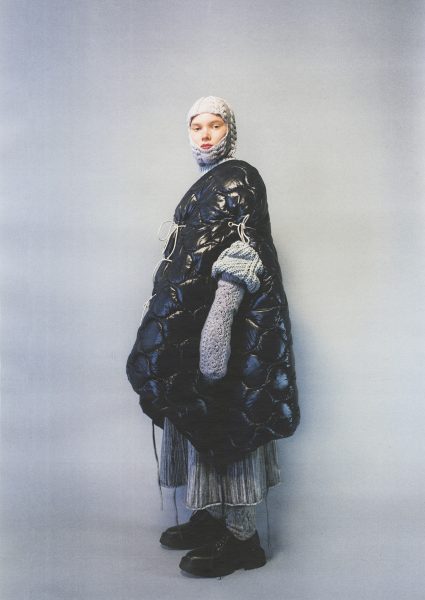 Idaliina Friman describes the collection in Aalto University News 5.10.2021:
The collection is made of surplus and recycled materials and their finishings have been made as ecologically as possible. The yarn used in the knits is made from seaweed, which is used in conjunction with wool. The wool in the outfit is recycled and some of the polyester used in the outfit is made from waste plastic collected from the sea. Used wadding, in turn, is made from recycled plastic bottles.
Read more
Aalto University News – Idaliina Friman is the Young Designer of the Year 2021 (5.10.2021)
Helsingin Sanomat – Itämerestä inspiroitunut mallisto toi Idaliina Frimanille voiton Vuoden nuori suunnittelija -kisassa (5.10.2021)