Woolmark Performance Challenge 2020 award to Bettina Blomstedt

Aalto ARTS alumna Bettina Blomstedt from the Master's Programme in Fashion, Clothing and Textile Design has won the Woolmark Performance Challenge 2020. Bettina is awarded a three-month paid intership with The Woolmark Company.
The Woolmark Company and leading technical outdoor brand Helly Hansen announced the prize winners and the innovative concepts from the ten finalists' of the Woolmark Performance Challenge 2020.
The Woolmark Performance Challenge 2020 brief invited participants to consider ocean racing and the harsh and demanding nature of the sport as the catalyst of their design process. The brief asked designers how they can contribute to the long-term health of the planet in designing performance garments with consideration for the outdoor environments.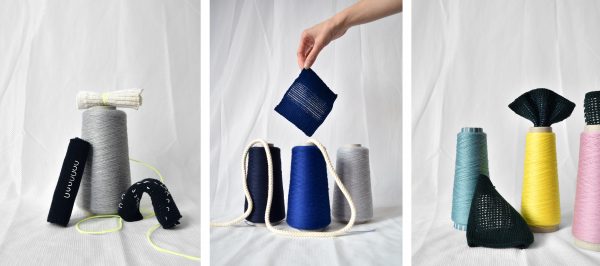 In Bettina Blomstedt's winning work, Merino wool is combined with advanced knitting technology.
Bettina started her research with sustainability in mind, asking: how can the inherent properties of Merino wool be utilised in sportswear, without adding any synthetic materials to the mix? Using her knowledge of advanced knitting technology and taking a look back at traditional techniques, her concept explores alternative ways of achieving sportswear performance by enhancing the natural existing properties of Merino wool.
2020 Woolmark Performance Challenge Winner – Bettina Blomstedt
From over 1350 registered participants, ten finalists were shortlisted by The Woolmark Company and Helly Hansen. The Woolmark Performance Challenge entries are judged by a highly esteemed panel of judges.
Bettina Blomstedt Instagram
Photos Bettina Blomstedt
Video The Woolmark Company